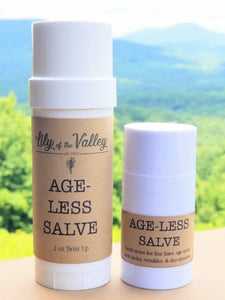 Ageless
Lily of the Valley Soaps
Regular price $22.00 Sale
Excellent moisturizer! Helps with dark eye circles, age spots, skin discoloration & wrinkles. Great to put on at night and before applying make-up. Aids sunburn!
Ingredients: Beeswax, Shea Butter, Coconut, Grapeseed, Sunflower, Rosehip, Argan, Jojoba oils, Carnauba wax, Frankincense, Myrrh, Chamomile, Lavender, Clary Sage & Geranium oils.
*Will expire after 1 year.